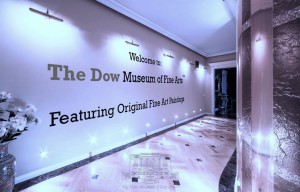 Welcome to: The Dow Museum of Fine Arts®
Fine Arts Department
For Our Original Fine Art Paintings and Masterpieces!
"Our Museum's Master Fine Artist, Always Paints with Divine Presence."
"Her Masterpieces Immerse You in the Story!"

To make an Appointment, with any of our, Fine Arts Departments, or Curatorial Departments:
For Sales / Museum Loans / Museum Traveling Exhibitions / and Commission Works
You may Contact, Our Museum Fine Arts Director, or Our Museum Curator:
fineartsdepartment@thedowmuseumoffinearts.com
curator@thedowmuseumoffinearts.com
We look forward to meeting You!
Have a Magical Day!
(415) 806 – 7444
(415) 384 – 0444
"Dialing Our Exclusive Museum Telephone Numbers, Promotes Presence!"
God Bless You Always!
The Dow Museum of Fine Arts® © All Content Copyright. All Rights Reserved.