Welcome to: The Dow Museum of Fine Arts®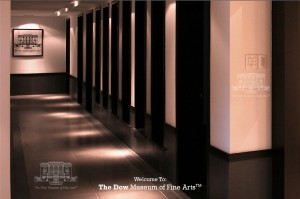 Photography Department
photographydepartment@thedowmuseumoffinearts.com
Set Designs and Lighting / Locations / Indoor and Outdoor Location Shoots / Displays and Showcases / Original and Unique Story Boards / Original and Innovative, Concepts and Storytelling / Thematic and Emotional, Design Ideas and Concepts / Visual Creativity / Innovative Narratives / Interactive Assignments / Contemporary and Mixed Media / Cutting-Edge Equipment and Technology / and so much more!
"Telling Cinematic Stories with Pictures! We Treat each Photograph like a Movie!"
"As Professional Filmmakers and Cinematographers, Our Effective Camera Angles and Camera Choices, Lighting, and Art Direction, Enhance the Mood and Development, of any Story!"
"If you need the Perfect Shot…to tell the Perfect Story…"
You may contact Our Director of Art and Photography:
(415) 806 – 7444
(415) 384 – 0444
God Bless You Always!
The Dow Museum of Fine Arts® © All Content Copyright 2022. All Rights Reserved.