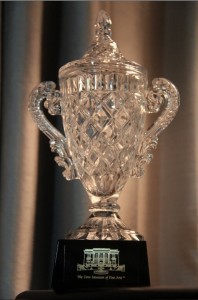 Welcome to: The Dow Museum of Fine Arts®
Concierge Department
"Our Award Winning Museum Staff, Always provides Superior Service!"
"We are Dedicated, to all of Our Customers needs!"
"Enjoy your Online Shopping, in our Extraordinary Museum Gift Shop, where you will find, the Perfect Keepsake, Gift, or Treasure!"
You may give us a call, if you need assistance, picking out the Perfect Gift, for your Dearest Loved Ones! We have Incredibly Elegant Gifts, for All Occasions! It's our Pleasure, to walk you through our Beautiful Selections! We Encourage you, to take the time to Intentionally read, our Exquisite Merchandise/and Product Descriptions.
"We are Known for, Fine Arts, Entertainment, and the Fine Art of Gift Giving!"
"We Promote Divine Presence, and Divine Love, in Everything that We Do!"
"An Amazing Shopping Experience, that Inspires Everyone, to be a Better Person!"
concierge@thedowmuseumoffinearts.com
(415) 806 – 7444
(415) 384 – 0444
It is our pleasure, to help you select the perfect gifts, with divine presence, for all of your dearest friends and loved ones! We can even write our museum greeting cards for you! All of our wonderful customers really appreciate and enjoy, having such incredible options! We are always here to help you, guide you, and do it all for you! We are known for, the most memorable and sophisticated, fine art of gift giving! Always with divine presence, and divine love! We look forward to speaking with you, voice to voice!
We currently use PayPal, for your convenience, to purchase our museum gift shop merchandise, products, goods or services online, using any major credit card safely and securely. We want you to order with the same level of confidence and peace of mind, that we have, knowing all credit card numbers and details, always remain secure and private. PayPal is a secure encrypted connection, so credit card numbers and private details, and all payment processing, is handled by PayPal technologies. We never handle or even see your card information. It gives us the same peace of mind you have, knowing all credit card processing is using PayPal's very safe and secure services, for convenient shopping. PayPal is a highly respected, safe and secure service, that is trusted by millions of users. PayPal's primary concern is security, and the core of PayPal's business. Meeting our standards of excellence.
As you are shopping, in our Museum Gift Shop, and select the merchandise you want to buy, Just simply press the 'Add to Cart' button, on each item you wish to purchase. When you are ready to Checkout, you will be taken to our ordering page, encrypted secure servers.
Just like us, Paypal provides highly dependable, protected, and safeguarded facilities, that are simple to use, for all of our wonderful customers. We treat each and every customer, with the same loving care, kindness, and respect, that we would treat our own family members.
The security of your information, is of the utmost importance to us.
Once paypal processes your payment, our award winning, in-house shipping department will be processing your merchandise order. Our loving, in-house shipping department, always handles our extraordinary merchandise, wearing white-gloves. They always meticulously and carefully inspect each item, then package all orders with perfection.
The Dow Museum of Fine Arts® is dedicated to providing our customers, Superior Service!
"We will continue to send you, our love, magic, happiness, and joy, directly to your door!"
"God Bless You Always!"
Now you can have tons of Fun, 'Be Present', and Go Shopping!
The Dow Museum of Fine Arts® © All Content Copyright 2022. All Rights Reserved.