Welcome to: The Dow Museum of Fine Arts®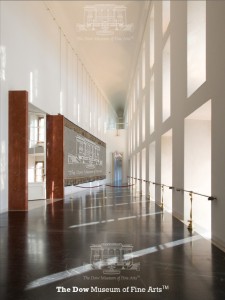 Thank You so very much,
for sharing the same level of Valuation and Appreciation,
that we have!
God Bless You Always!
gratitude@thedowmuseumoffinearts.com
appreciation@thedowmuseumoffinearts.com
testimonials@thedowmuseumoffinearts.com
We love hearing from You!
Thank you all so much, for all of your wonderful notes!
We love you too!
"Our Award Winning Museum Staff, Always provides Superior Service!"
The Dow Museum of Fine Arts® Aims for the Highest Standards of Professionalism and Excellence, in all its Endeavors. We thank you all, for sharing your heartfelt gratitude and appreciation with us! We love you all so very much! The Dow Museum of Fine Arts® always provides the most beautifully, sophisticated, and enlightening environment, to promote presence; and to feed your soul, the same way, that we feed our souls. We serve as a place, for whom, the elegance and refinement, of the arts, is a new experience for them. And for those, that already appreciate, all of the fine arts as much as we do, we thank you, for your valuation. We are a museum, where purposeful and meaningful, aesthetic beauty, and loving kindness, makes the world a more beautiful, more positive, and loving place to 'be'! "The Dow Museum of Fine Arts® promotes divine presence, and divine love; teaching elegance, beauty, and refinement, internally and externally." Our mission and life's purpose, is to continue educating and inspiring our audiences, through all of the, Fine Arts and Entertainment, with divine presence, conscious love, happiness, and laughter! "We will continue to send you, our love, magic, happiness, and joy, directly to your door!" We are always here to assist you, while picking out the perfect elegant gifts, from our Exclusive Museum Gift Shop, for your dearest loved ones! We are always known for, the fine art of gift giving! Our amazing multi-dimentional, Exquisite, Museum Specialty Departments, are always available, to provide dedicated and professional, extraordinary fine arts, magical and brilliant entertainment, and incredibly beautiful and sophisticated museum services. We always look forward to speaking with you! We love you all!
God Bless You Always!
The Dow Museum of Fine Arts® All Content Copyright. All Rights Reserved.