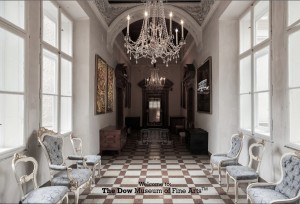 Welcome to: The Dow Museum of Fine Arts®
Fine Arts Department
"Featuring some of, Our Exclusive Museum Collections, Original Fine Art Paintings and Masterpieces!"
fineartsdepartment@thedowmuseumoffinearts.com
Our Fine Arts Department: for Sales / Loans / Commissions
Our Museum Master Fine Art Painter, can literally Paint, and Draw anything! We have hundreds of her Original Fine Art Paintings, and Original Fine Art Drawings, that span over her entire lifetime! We are currently featuring, some of her very unique, fresh, incredible new collections, that range in dates, from 2000 – 2018. Giving the viewer's eyes, an experience, that they have never seen before! When we hold our exclusive, "invitation only" private showings, all of our invited honored guests, always say, "they have never seen anything so extraordinary!" With our very special privileged clients, we do loan our Museum Original Fine Art Paintings; to prestigious art collector's, large-sized private homes, estates, and mansions, that have plenty of wall space! We always respect our clients privacy, so we never disclose their information, or their names. We express our gratitude, to all of our esteemed collectors, for sharing the same level of valuation and appreciation, that we have! Our Museum Master Fine Art Painter, will literally take hundreds of hours, for certain sized paintings, and thousands of hours, for her larger sized paintings! Her attention to details, storytelling, concepts, lighting, depth, perspective, texture, three dimensional aspects, and her amazing colors, are exquisite! She is extremely meticulous, passionate, and always a perfectionist, in everything that she does!
"Her Masterpieces, Immerse You in the Story!"
"She Always Paints with Divine Presence!"
"Hang the right Painting, and you don't need furniture!"
You may contact Our Museum Fine Arts Director, or Our Museum Curator:
for Sales / Loans / and Commission works
We look forward to meeting you!
curator@thedowmuseumoffinearts.com
fineartsdepartment@thedowmuseumoffinearts.com
(415) 806 – 7444
(415) 384 – 0444
1 – 844 – 4 – THE DOW
1 – 844 – 2 – MUSEUM
1 – 844 – 744 – ARTS
1 – 844 – 744 – FILM
1 – 844 – 744 – GIFT
1 – 844 – 744 – PRAY
God Bless You Always!
The Dow Museum of Fine Arts® © All Content Copyright 2014. All Rights Reserved.